Making music since 2015, the Lucky Dices has in its ranks some high-level musicians and eager to recover great songs that are on the soundtrack of our lives.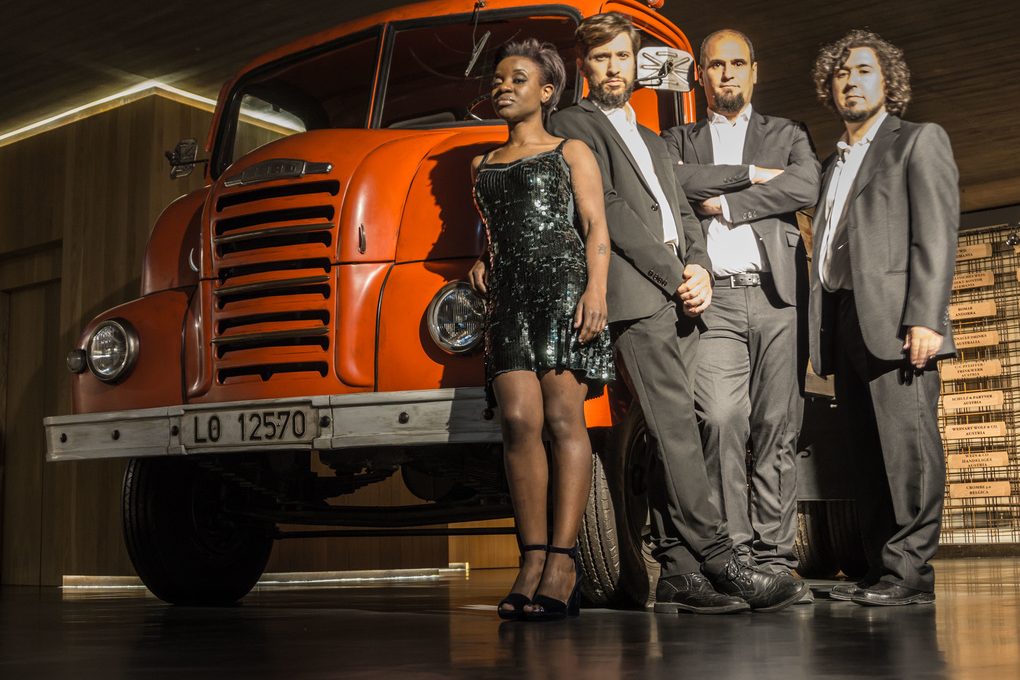 Rocio Angue
Formed in lyrical singing at the Conservatori del Liceu in Barcelona. She is a former member of the "Cor d'Amics de l'Opera" of Sabadell, influenced by African music, gospel, hip-hop, reggae or rhythm and blues among other styles. Rocío continues to work on her potential, searching for a brilliant timbre and evoking the emotionality of soul and blues divas.
Toni Mena
Graduated from the Modern Music and Jazz Classroom of Barcelona. Summer Music Performance Course, at the U.N.T. University of North Texas, E.E.U.U. As a professional he has worked with musicians and producers such as: Rapsusklei & the Flow Fanatics, Cesk Freixas, Lipzia, Rafa Pons, The Excitements, Wences, Jaime Stinus, Ryan Bolth.
Xavi Grau
Higher degree in electric bass from Taller de Musics de Barcelona. He moves well in different styles, rock, folk, spiritual music, flamenco, etc. which has helped him develop an eclectic and personal style. He has collaborated with musicians and groups such as Roger Mas, Tazzuff, Donna de Lory, Jai uttal, Brenda McMorrow, Tina Malia, etc.
Pol Padros
His career has led him to participate in a wide variety of styles, always with an eye on Soul and Rythm'n'Blues, and projects including: Clarence Bekker, Chino Swingslide, Dr. Calypso, Barcelona Big Blues Band or Dani Nelo among others.
Miguel Ballester
Studies at the Drummers Collective in NY and at the Taller de Musics de Jazz de BCN. He has worked with Daniel Higiénico, Miguel Talavera, Silverteeth, Dani Flaco, Angela Brown, Joan Pau Comelles, etc. Versatile and eclectic musician who drinks from different styles to create his own, defined and precise style.